Testimonials
successful sale of our property
My family and I would like to thank you for the most successful sale of our property. From the beginning of our first meeting, you, Peter Spathis and all of Mint Property Agents, left no stone unturned to be of the greatest assistance in all matters, which I am sure crop up when properties are for sale. Every one of our questions was answered truthfully, and your communication by phone and email was excellent. You did not exaggerate any likely outcome, nor did you prophesy with any pessimism.

You made a worrying process as smooth as possible as you acted with absolute professionalism. I wish you every success in your business, and I can assure you that should I be asked to recommend a real estate agent, I would not hesitate to mention your name.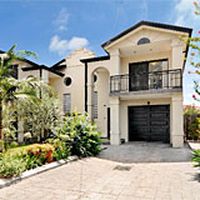 M. N.
---
safe hands
Dear Mr Spathis

Where do I start? After our first meeting I had a great feeling that I was in safe hands. I entrusted Mint Property Agents, to sell my first property, 63 Baltimore Street Belfield, which was sold at auction, the price was more than I expected. I knew that Peter Spathis was the
man for the sale of my second property at 88 Baltimore Street Belfield. I didn't know that there were so many people looking to buy in Belfield, and Peter brought them all through my home, yes more than 100 groups came through, and to top it off the street was virtually closed off with so many buyers at the auction. It ended up getting $100,000 above any ones expectations, especially mine.

Thankyou & well done.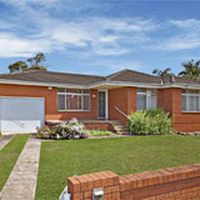 J. C.
---
letter of appreciation
We felt that a letter of appreciation was warranted for the great work you have done for us in the recent sale of our family home. Your friendly but professional attitude to your work has really impressed us throughout the sale process. You may recall that we selected you after receiving appraisals and marketing
submissions from the other local agents offering to sell our home. Your presentation and personality were the deciding factors that we based our decision on. We were reassured throughout the marketing process with your regular updates and feedback after inspections and open homes. At no time did you pressure us to reduce the asking price which gave us the confidence that, in your opinion, it was realistic and attainable. Our memories of raising our family were forever in our mind during the sale process, along with much emotion, but you always made us feel good about it whenever we spoke to you and you gave
us the confidence that it could be done effectively. Please accept our sincere thanks for all of your effort in assisting us to achieve our agreed selling price with the buyers. We are certain that they will love our home as much as we do.

We would gladly recommend you to any of our friends and family who want to sell a property in the future with the full knowledge that you would be working for them to get the best price as well as being sympathetic to the buyers needs.

You are simply the best!

Thank you,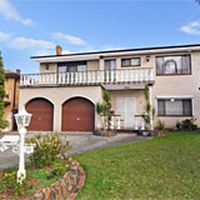 M & S. E
---
professional experience!!
To the entire team at Mint Property Agents,

It is a pleasure to write a few words regarding my personal and professional experience with the team at Mint Property Agents.

More than 10 years ago Mint Property agents was my choice as manager for my investment property, while I was spending most of my time overseas. During the entire time I always felt well informed, the property was professionally managed and nothing was too much trouble for the team to organise. The team always went the "extra mile" in customer support.

After my return from overseas, my decision to select Mint Property Agents as the sales agent for the property was very easy. Again, the outstanding professionalism and dedication the task was simply the best.

Not only was the property sold in a very short time, but also above the value set out at the beginning. To the entire team, and especially to Peter Spathis, a big thank you for a job well done!

Throughout my long business relationship I felt safe in leaving my investment property in the hands of a professional team and all I can say at the end of my experience, CONGRATULATIONS TO A CHAMPION TEAM! Your dedication and attention to detail is an inspiration to any business.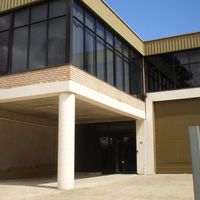 BANKSTOWN H. L.
---
very professional
I chose mint property agents to advertise and sell my property because I believe they know the area in which my property was located, as their office is located in the same suburb. The agents were very professional, as was the office staff and I felt that they understood & met all of my requirements. I was happy with the marketing that my property received and I was frequently updated as to who was interested, and if contracts were issued etc.

I was very happy with the end result of the sale, especially with Peter and Paul because they were both very professional and knowledgeable, had great advice and I value their opinions. I believe the agency is improving as each day passes and I wouldn't hesitate to recommend Mint Property Agents to my friends and family and would definitely use their services in the future.

Thankyou,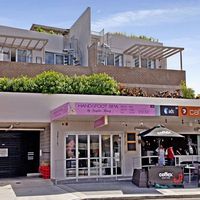 BELFIELD A. Y.
---
highly recommend
I highly recommend Peter Spathis of Mint Property Agents. We engaged him to sell our home in Belfield and we were thrilled with the result that he obtained – a sale prior to the auction. Peter always kept us informed. He worked tirelessly and with integrity in the very short period of time in which he had the listing to obtain a great result for us. We were impressed with the detailed feedback we obtained, something that was completely lacking from our dealings with other agents. As a vendor, the desire to be kept informed was high on our agenda and Peter certainly lived up to our expectations. We can certainly recommend him as being an agent who is honest and professional.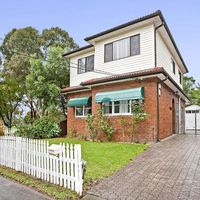 BELFIELD P. M.
---
great job!
I have owned the first avenue property for the past six years and Mint Property Agents have managed the property in a professional manner, so who better to take care of the sale. Peter did a great job of keeping us informed each week regarding the progress of the campaign and also with any new developments such as any offers, releases of contracts etc. Very happy with the marketing it was brilliant which was expanded to the Chinese community via their media outlets as advised and also allowing myself of any input i may of requested which was appreciated. We are happy with the end result as we got a fair price for our house, which was our reserve price, thank you. I would definitely use Mint Property Agents in the future and would recommend them to people I know.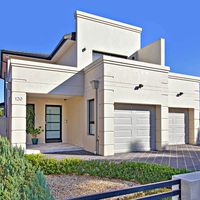 BELFIELD G. S.
---
very skillfully!
Hi Peter,

I would like to take this opportunity to appreciate you and your team for
a. effectively managing my property including managing the tenants very skillfully
b. selling my property and getting the best result
c. providing post sales support till final settlement of the property

I must acknowledge that my property had location disadvantage. However, your effective marketing campaign, excellent attention to detail, diligent customer management, through understanding of the market and wealth of experience was the game changer and delivered a fantastic and unbelievable result. You had been directly accessible not only during the course of sale but also throughout my interaction with you which started in late 2011 and continued till mid 2015. I relied on the professionalism and expert advise from yourself and your team, including Paul, Spiro and Marija, which always proved to be valuable. It was a pleasure having business with you and hope to do more in future.

My best wishes to you and team.

Regards
Amer Islam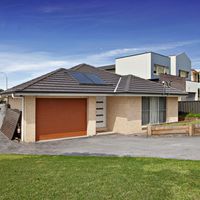 GREENACRE A. I.
---
BEST AGENT FOR BELFIELD!
Peter is a straight shooting agent who doesn't muck you around. He is reliable, trustworthy and great at what he does. He put our place on the market and within the week we had an offer we couldn't refuse.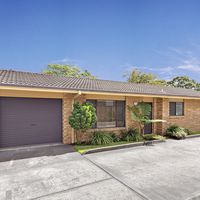 BELFIELD B. C.
---
efforts have not gone unnoticed!
Hi Peter,

I am writing to thank you for all your help throughout the process of selling our property. Since day one you have been such a delight to deal with and your knowledge and assistance along the way has been remarkable. All parties involved really appreciate everything you have done to make the process a pleasant experience.

Your efforts have not gone unnoticed! When we decide to purchase a property again or even if someone we know is interested in a purchase, you will be the first person I would refer them to.

Thank you again for everything and I hope to be in touch in the future.

Ghena El Husni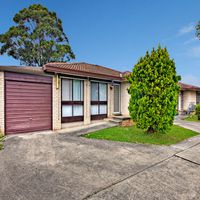 BELFIELD G. E.
---
thank you!
Hi Peter,

Just wanted to say a quick thank you for all of your honesty and advice during the campaign at what is now our new home! :-)

You were easily the best agent we dealt with in all of our hunting and nothing makes us happier to have ended up with the first house we saw and loved the most since we first met you back in December.

Thanks again, and if we ever end up selling we know who to come to.

Cheers,

Jacqui and Michael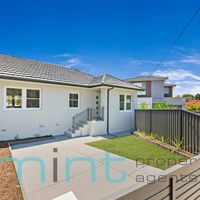 BELFIELD J & M
---
EXCEPTIONAL SERVICE!
Hi Paul, Thank you for your wonderful service in assisting us purchase our home in Croydon. From the moment we had our first inspection , through to negotiating some unconventional requests right to the settlement of property you have been available, supportive and made things possible. I was selling my home at the same time and the other real estate agent pales in comparison to the service and attention you gave us. Normally you would assume that the agent is focused on the seller as that is where the money is coming from, however we experienced better agents service from you than our selling agent. The added touches of a personalized bottle of wine, beach towel and magnetic calendars really showed care and individual attention. They were really appreciated. Not even my selling agent gave us a bottle of champagne at a street record sale...!! Your service and attention has really made your agency stand out from the rest and I would seriously consider using you for any future property sales or investments. Thanks once again and hope we continue this great business relationship. Regards, Lisa Jee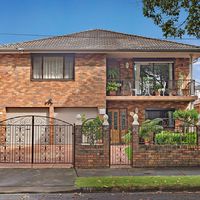 CROYDON L. J.
---
FIRST CLASS ACTION
Thank you, Paul for the sale of the property. It went without a hitch and we are extremely happy with the way you and your office conducted all stages of the sale. We would not hesitate in recommending you personally and your marvellous staff to any of our friends. thanks again,N Proskurin.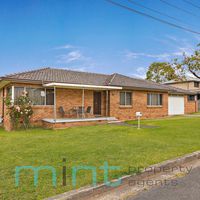 N. P.
---
GOOD AGENT
We received a good price for our property and were very happy with the result. Paul and his team are friendly, helpful and honest. The photos taken were excellent.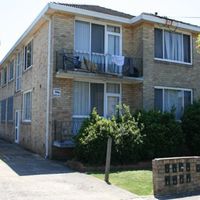 WILEY PARK C.T
---
impressed with the level of service and efficiency
Dear Paul,

I have had numerous problems with agents over the past years but I am impressed with the level of service and efficiency of Mint since they have taken over my property.

It is not a palatial residence but the professionalism displayed by your team has been refreshing. Thank them for their good work & should you wish to use this as a reference than please doI have had numerous problems with agents over the past years but I am impressed with the level of service and efficiency of Mint since they have taken over my property.

It is not a palatial residence but the professionalism displayed by your team has been refreshing.

Thank them for their good work & should you wish to use this as a reference than please do.
---
sincere thanks!
Hi Paul

I would like to pass my sincere thanks to you, Martin and Team for your promptness and professionalism in leasing the property. You have made this experience to be smooth sailing.

I look forward for a great relationship ahead.

Best Regards

Siraji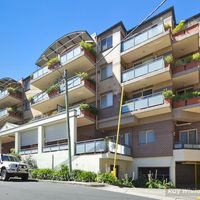 Siraj
---
31/6-10 SIR JOSHEPH BANK STREET BANKSTOWN
Hi Peter , thank you very much for all the work you and your staff have done for me. I am very happy to move to new home.Once again, thank you, thank you and thank you.

Kind regards

Thi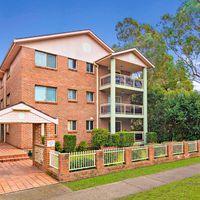 BANKSTOWN Thi
---
Thanks so much!
Hi Peter,

Thanks so much for your efforts and help through the process of sell the house at 135 Milton Street, ASHFIELD NSW 2131 for us.

We love your work ! We will definitely will recommend you to friends.

Thanks & Regards

Denis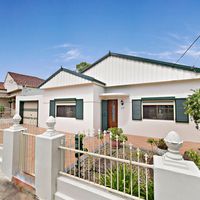 ASHFIELD Denis
---
very happy!
We have just sold our property with Mint Properties at Belfield. The service we received was excellent from Peter Spathis. He was polite, honest and communicated every week on the results of the open house.We were also very happy with the advertising .

The auctioneer was very professional and the result was more than we expected.We would not hesitate in recommending Mint properties to sell your property.

Kind Regards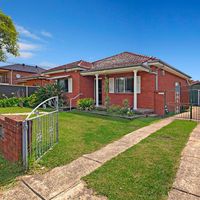 BELFIELD F. M.
---
professionalism and guidance!
We approached Peter a few months before we actually asked him to assist us in selling our home. At no point were we treated as "just another job" when dealing with him. When it came down to selling, his professionalism and guidance really assisted us in selling our home for more than what we expected. We have no hesitation in recommending him to other prospective sellers.Thankyou.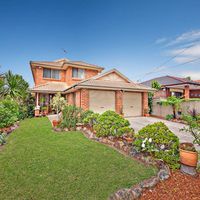 BELFIELD M. V.
---
best result!
I chose Mint Property Agents as I trusted that Peter would work hard to get the best result he could. Peter scheduled regular meetings and updated me every week. I was happy with the advertising, it was very strategic, and captured a lot of local and distant investors. I greatly appreciate the end result, as Peter worked hard to get the highest possible offer. I rate the service of Mint Property Agents as 10/10 and have already recommended them to people I know.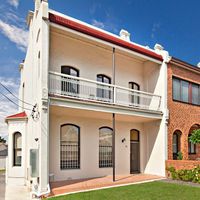 BURWOOD S. N.
---
professional and willing to go to all lengths
Mint Property Agents were professional and willing to go to all lengths to get our property sold. Our property was marketed correctly which gave the property as much exposure as possible. We are very happy with the outcome and everything we required over the period of the sale was done in a professional manner. Overall, the service and experience was great. Everyone was really easy to talk to and never had a problem with answering any of our questions.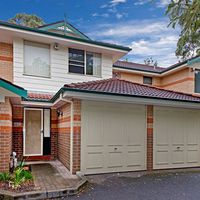 STRATHFIELD SOUTH David
---
excellent stuff!!!
Mint Property Agents were highly professional from our initial interaction. Everything was excellent, from the marketing to the frequency of contact and most importantly the end result. We got a great outcome, above my expectations. When I decide to re-enter property market, I will be coming back to Mint. 10 out of 10, excellent stuff!!!
CAMPSIE G. G.
---
Thanks for all the help
Good morning Peter,

Thanks for all the help along the way, it has been great pleasure working with you to get my property sold within such short time frame. Have no hesitatation to refer friends or relatives to use your agent should they require any services. I will contact you again as we always love properties and want to invest in properties in the future...

Thanks again Peter, greatly appreciated!!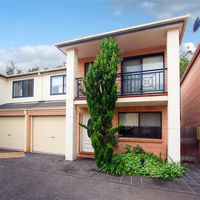 CLEMTON PARK M. C.
---
very easy process!
Mint made the sale of my unit a very easy process and it was a pleasure to work with them.
They relieved us of any stress or concerns & their advice & professionalism really helped to secure the sale.
I am completely satisfied with the level of service & the responsiveness of your staff I had dealings with. Thank you very much.
CAMPSIE P. S.
---
had no problems
My property was currently managed by Mint so I decided to allow them to sell it as I had no problems with them as a managing agent. Also, several years ago Paul sold another property of mine. I was extremely happy with the feedback, I received an email after every inspection, phone call if an offer was made as well as a confirmation letter in the mail. I knew what was going on all the time. I found mint property agents to be real professionals, they know what to do and how to market a property for its area. I have recommended the services of Mint to people I know and wouldn't hesitate to recommend them further.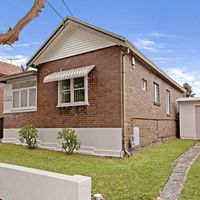 CAMPSIE Lena
---
absolutely thrilled!
We are absolutely thrilled with your high level of service and expertise and would like to express our sincerest appreciation of your ongoing commitment. I have no hesitation in recommending you to other property owners who are seeking the services of an honest, genuine and professional agent.
S. H.Y. & Family
---
achieve the results needed
Peter,

Let me start by thanking you and your team for everything you did for us throughout the campaign with regards to the sale of our property. Our property was on the market with another agent for months with very little interest being expressed from buyers and unfortunately the agent at the time also.

When we made the choice to change agents and move our property to you it was because you and your team provided us with your commitment to work with us to achieve the results needed and invested your time and money in getting us there. You and your team provided us with clear visibility of how the
campaign would work and were honest to us throughout the process. At no point did we feel pressure to make choices that we were not comfortable with.

I know the above doesn't sound like much but with the experience we received in the past this ethical behaviour was a breath of fresh air and unfortunately something that is very rare in the real estate industry.
I would not hesitate to recommend you and your team to anyone that asks me and would love to be in a position in the future to utilise you and your teams services again.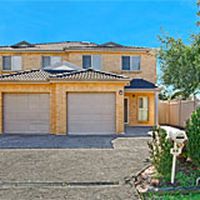 Mr Mattar
---
preparation was without fault!
Dear Staff of Mint Property Agents,

When I contacted you from your market appraisal letter I felt no obligation, unlike other agents I had contacted. After a few months when I was ready to sell I made contact with you again and it was clear I was dealing with a highly organised agent. The level of preparation was without fault. I was extremely
comfortable leaving the marketing to you, and was delighted with a good result on the first day of private viewings. I wish you and your team all the best in the future and would recommend your services to anyone looking to sell or buy.

Kindest Regards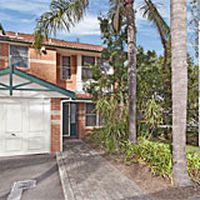 A. E. R.
---
amazing result!
What an amazing result the team at Mint Property Agents achieved for my property. They are friendly, understanding & very professional. They worked extremely hard to secure me the best possible price & I was delighted with the outcome. I cannot thank them enough & would highly recommend them to anyone now & in the future.

Thanks again team.

Kindest Regards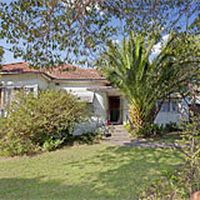 D. S.
---
professional
Hi Spiro,

First let me thank you and your team once again for the professional and empathic manner in which you handled the sale of our property. To watch the process at the Auction was the watch a 'well oiled machine' at work.

Thanks,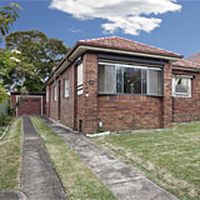 T. S.
---
accommodating
We first made contact with Mint Property Agents via the domain website. Over the course of 6 months we had viewed a lot of properties through various agents and found some to be unreliable and some outright deceitful. When we came across Peter Spathis and the Mint Property Agents team, we found an agent who obviously wanted the best for his clients but also was pro-active in helping a purchaser. Peter was very accommodating to make a time to view properties and also recommended others that may be of interest. He was always in contact with us and truthful in advising the stages of properties for sale. Throughout our experience with Peter we found someone who was true to his word and someone who I would recommend to anyone looking at purchasing or selling a property. We believe that every home buyer is a potential seller and the first and only agent we would use is Peter.

Kind Regards,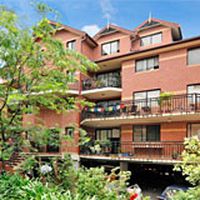 R. K.Y. N.
---
thank you!
Dear Mint Property Agents,

I would like to thank you for selling my mother's unit, your constant feedback and your hands-on approach made our selling process smooth and easy.

Within the first inspection you had already 9 buyers through and had handed out 2 contracts. We were also pleased to see how you negotiated with the buyer to an offer we were happy with.

We wish you all the best in the future and would recommend your services to anyone looking to buy or sell their home.

Yours Faithfully,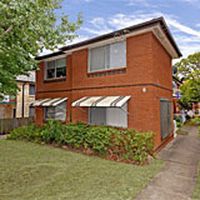 H. D.
---
professionalism and was very informative
Paul dealt with the property with high professionalism and was very informative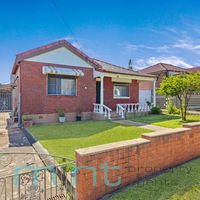 LAKEMBA
---
Thank you again!!
" I recieved today the amazing surprise of my custom wine bottle from Mint Property Agents. I can't thank you enough and also to Mint Property Agents!!! So over and beyond and special - I will be opening it when I move in. Thank you again!! Take care, Angelica"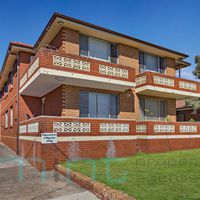 BELMORE
---